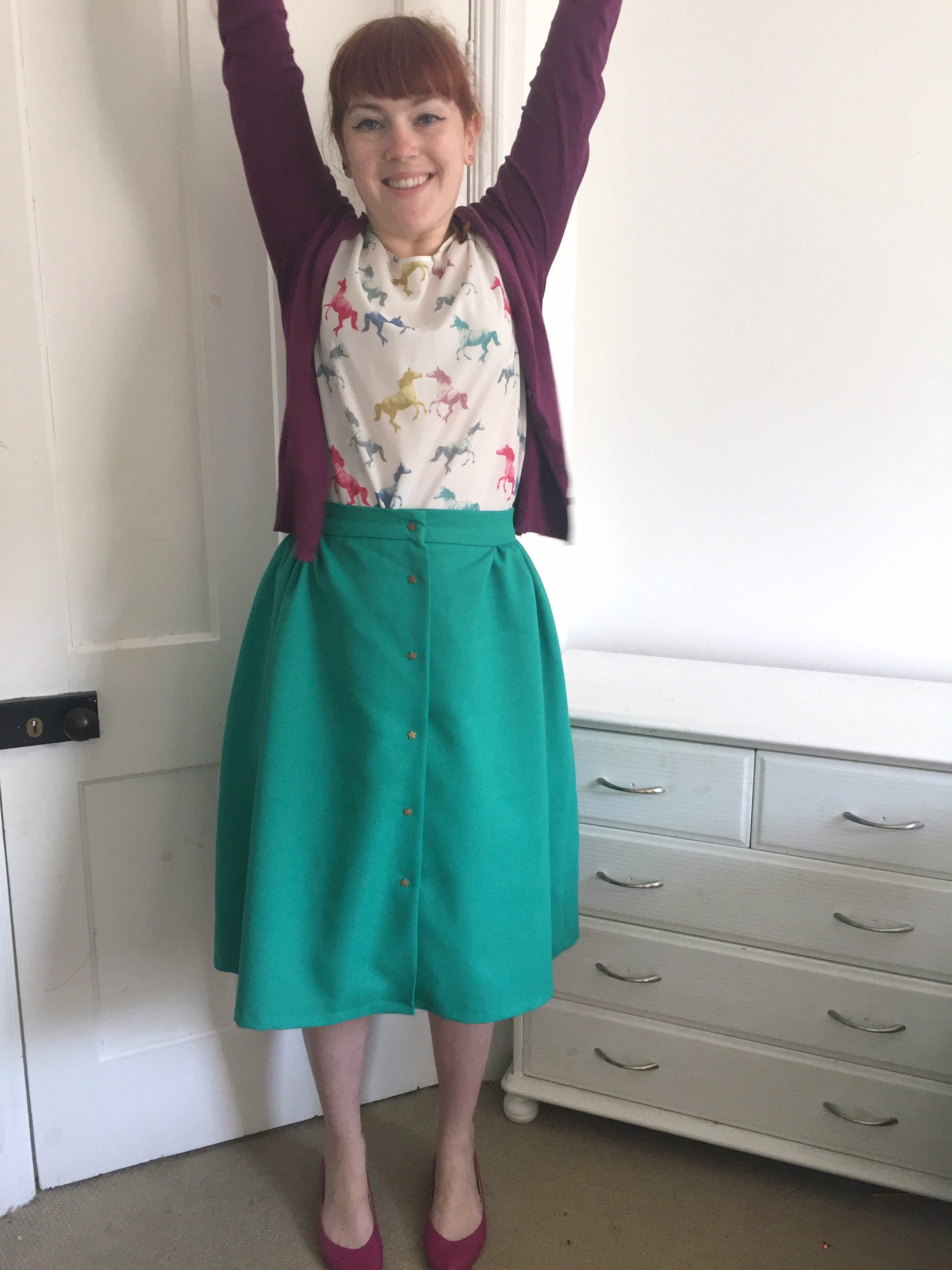 Perfecting my stick of rock look
For Christmas this year, I asked for a copy of the most recent book written by Wendy Ward, A Beginner's Guide to Making Skirts. I follow Wendy on Instagram, and had seen a couple of the pictures and designs at the point of publication. They'd grabbed my attention and I was intrigued, particularly by a button-down skirt I'd seen.
I've been after a decent pattern for a button skirt for a while; I really like the versions of the Sew Over It Erin skirt that Gabby and Vicki have made, but wanted something with a bit more swoosh to it. Step in the Brighton skirt (all the skirts are, rather beautifully, named after places that have a special association for Wendy), which ended up being one of my Make Nine patterns for the year.
It took a while for me to sit down and actually sew, but boy, am I pleased that I did!