This weekend has been one of plotting and planning for my next couple of projects. So, in a cryptic, not so cryptic way, here's what I've been up to…
1) Green thread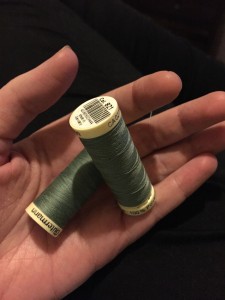 MANY moons ago I measured up my sofa to make a new sofa cover and bought a load of fabric to make the sofa cover. This is what I looked like when I'd just bought all the fabric. To give you an idea of how long ago it was, this wasn't taken in our old flat, it was taken in my old flat (i.e. over two years ago….).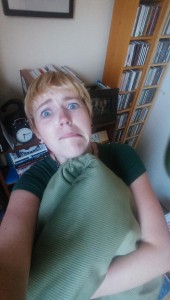 And since then it's just sat in a bag. However, yesterday I finally bought some thread that matches the fabric. So maybe, just maybe there'll be a sofa cover somewhere in the future
2) Orla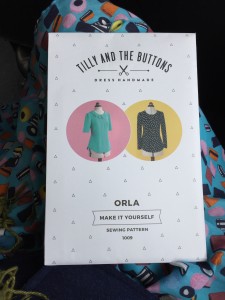 I fell in love with Orla pretty much as soon as Tilly published it, and I'm pretty convinced it's going to be perfect for some gorgeous Nani Iro double guaze I picked up in Japan over the summer. In a strange move for me, I'm going to make a muslin this time around.as I'm terrified about cutting into the fabric and want to make sure I have it absolutely right before I make the first scary cut.
3) Super secret secretness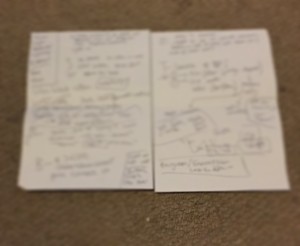 I had a planning brunch about this today. All I can say about this is it's very secret, I'm excited about making it, and think it will be pretty darned amazing if I manage to pull it off!
4) Toiletry bags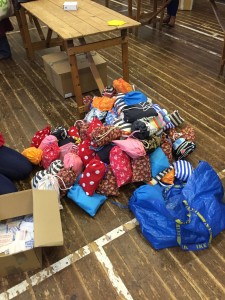 So these are a bit different. A local group has been collecting a whole heap of items to send to those needing aid in Calais, Kos, Lesbos and Syria. Rather than just send the toiletries in huge boxes, they decided to make them into individual packs, each in a reusable drawstring bag containing a message of hope and peace. I volunteered to help make some of the bags, so this afternoon went along to take those I'd made so far and sew up another batch of 14 over the course of a couple of hours. Whilst we were sewing, other people were filling those bags already made and it was amazing at the end of the session to see just how generous people had been with their time and their resources (253 are being sent off this week!).
If you're in the Birmingham area and would like to help, this is the group I'm helping with: https://www.facebook.com/groups/Kingsheathcollects/
Rosie (who is co-ordinating the work) may be able to help you find a collection nearer to you if you aren't able to make it to the Kings Heath area
If you're in the wider world and would like to help, I'd recommend using facebook as a way to find a grassroots collection near you, or alternatively take a look at the website of any of the many charities and organisations working in these areas, including the UN Refugee Agency, Save the Children and Oxfam