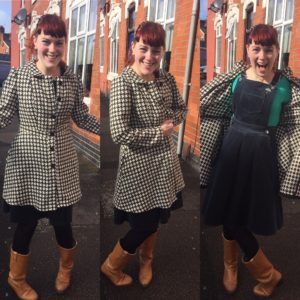 Back when I went fabric shopping in Hong Kong with Vicki  one of the things I absolutely fell in love with was a woven monochrome wool, a bit like houndstooth but more like stars (or at least, more like stars in my eyes).
I knew as soon as I saw it that I wanted to turn it into a coat, and found myself stood with Vicki in the baking heat trying to figure out how much material I'd need for a winter coat (a very strange experience I must say).
I settled on three metres, but, when I got home and remeasured the fabric, I discovered a fatal flaw in my plan; I might have been talking in metres but the shop owner was definitely listening in yards! That left me with 2.7 m of fabric – not a shabby amount but not quite as much to play with.
Then I started looking for the perfect pattern. I found it, it was glorious.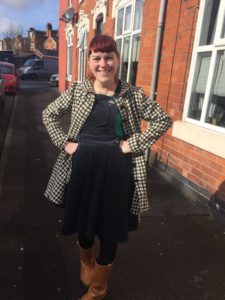 It needs a minimum of five metres of fabric.