The case
Over the last few months I've been noticing something strange in amongst my usual sewing projects. Namely that there's been things that haven't been made by me for me. It seems that – unwittingly – I may have become an unselfish sewer.
Clue 1 – Christmas waistcoats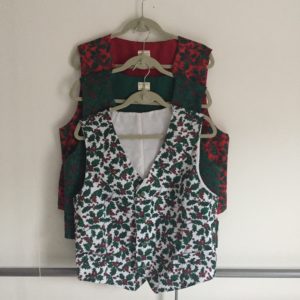 It started off casually enough when, building on our Christmas card, I made matching waistcoats for the boy's brothers for Christmas. Yes, it's a gift but well, they're part of a joke, nothing more. Plus I'd already made a white one for the boy, so making two more wasn't much of a hassle.
Clue 2 – A very loud shirt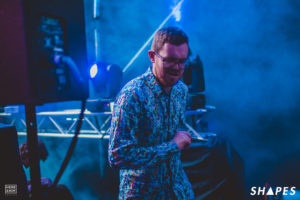 My brother is a lover of loud vintage shirts and I figured what could be better than a loud vintage shirt chosen by your sister but a loud vintage-esque shirt made by your sister? This train of thought led to my making a Negroni shirt for him for Christmas using the most insanely loud Liberty fabric I've ever seen from the rag market (and man do I love that fabric).
It was a dream to make up and even more of a dream when, on Christmas day, not only did he love it as soon as he opened it but it was a perfect fit (I'd been a bit worried about making something without any measurements).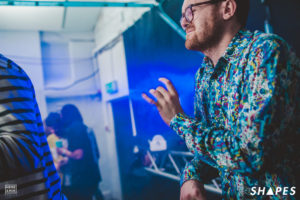 As for the particularly professional photos with this one, my brother's a DJ and he also runs amazing events in Bristol, so the fact he wore the shirt to one of their events is pretty much the highest honour I could ask for!
Clue 3 – Secret Valentine's Exchange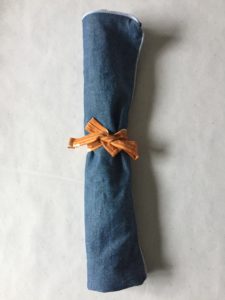 In mid-January sign ups went live for this year's Secret Valentine Exchange. I'd not taken part before, but I know a lot of people who really love it as a swap, so thought I'd get on board. Besides, it's not really selfish sewing if you're going to get something in return, right?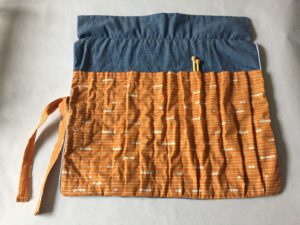 My gift went to Nina, and based on her love of orange and blue and her frankly awesome knitting skills I made her a knitting needle roll using this tutorial from Guthrie & Ghani. The chambray was in my stash from my shirt dress, whilst the orange came from a single fat quarter. I made the piping out of some bias binding I had. I also sent some yarn and knitting needles, because you can't have an empty needle holder or needles with nothing to go on them!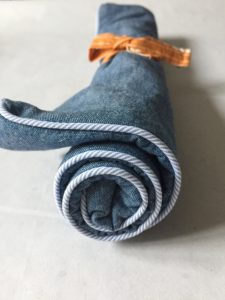 In return I received a wonderful gift from Amy, you can find out more on my Instagram feed.
Clue 4 – sewing for a baby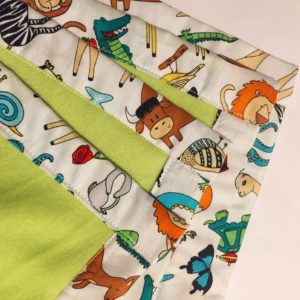 The boy's sister-in-law has just had a baby, making me an auntie by proxy, so of course I sewed something up for the little baby, I mean, he's so cute (baby not boy) that it would have been cruel not to. Plus, I already had the bib pattern from the sewing I've been doing as a part of The Big Sew (which, yes, is also unselfish, but shh, or rather, click through and find out how you can help!) so it wasn't even like it was that big of a deal. Honest.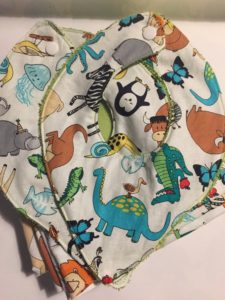 Verdict
It seems it's confirmed. I am a handmade gift giver, no two ways about it. Still, given that my next few projects are all for me, I don't think the title will stick too hard!
x