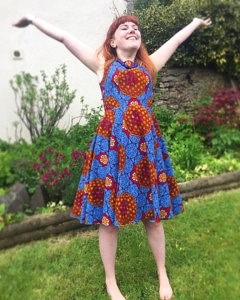 Sometimes you make something and you wondered just what it was that took you so long. The Betty dress is one of those makes.
As a pattern I'd been aware of it for a while, and, back in May of last year I finally got round to buying it. I also hadn't realised that it took me a full year from purchase to sewing it up, so that's a bit embarrassing….
At any rate, towards the end of April I finally bit the bullet and got a version made, and boy am I glad I did!