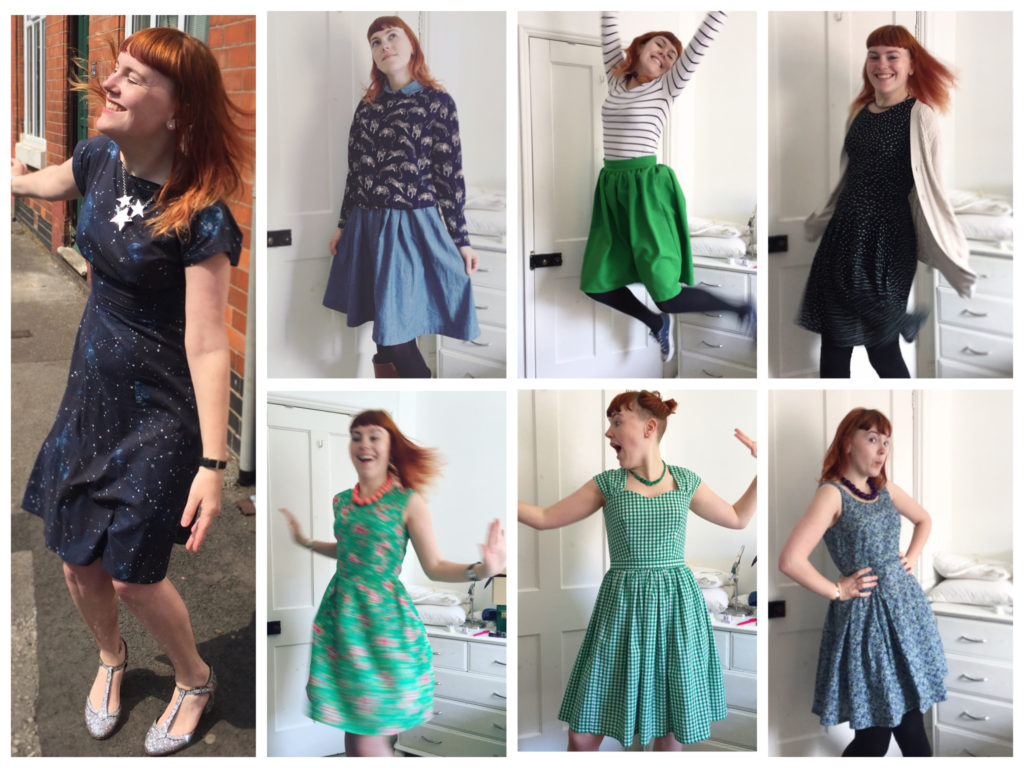 This year, for the first time, I'm taking part in Me Made May, an annual challenge organised by Zoe of So Zo. My pledge is to try and wear at least one item of handmade clothing each day during May.
We're one week in, so I thought I'd share my outfits so far, not least because it's the first time I've shared them on the blog (although posts about all of these will be coming up over the next few weeks). So, in chronological order we have:
Day 1 – Chambray shirt dress with an ace RTW tiger jumper
Day 2 – Heart print Mortmain dress, with a comfy cardi that might not actually be mine…
Day 3 – Bright green skirt with RTW stripey top
Day 4 – Gingham Cambie dress
Day 5 – Floral Mortmain dress
Day 6 – Floral Lilou dress
Day 7 – A freaking space dress made using the By Hand London Anna pattern
I've really enjoyed Me Made May so far, and am looking forward to the rest of the month, not least because it's a great excuse to get on some of my favourite clothes and prompt conversations about dressmaking with people who might not otherwise have thought about it. Whether I actually manage it is an entirely different matter, but here's hoping I'll be doing a final round up in 23 days!
x