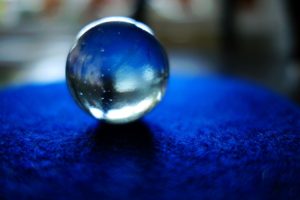 I'm not sure what happened, but one minute it was the first of June and now it's the middle of July. Some of this is because I went away on holiday (and it was marvellous) and some of this is because I've been taking the time to pause, think, and reconsider what I actually want out of More Blue Fabric.
The first thing to say is that I want to (and I will) continue posting my finished projects, and doing it under the same format as before. I really like being able to look back through the things I've made, and, it might be my day job kicking in, but evaluating what was and wasn't good about each make helps me think about what to do next.
That's not all though, and one of the things that came out of thinking about what I blog and why I blog is that, fundamentally, it's the act of writing and having a focus to the writing that I enjoy. With that in mind, I'm going to start introducing posts that are related to my sewing but look at different aspects of creating. I've got a couple of ideas for blog posts already (at least two of which I'd planned to write in June, but, life) as well as a new series of posts that, in an irreverent way, focus on the fact not everything goes right every time.
Running through all of this is an attempt to be more structured and organised in my blogging; one of the reasons I have a backlog of posts to write about finished projects is that carving the time out to blog hasn't always been as easy as I'd assumed it might be. I don't plan on making blogging a chore, nor is it going to be something that's an ironclad agreement that I will have new posts with the regularity I'd like all of the time, but I do have a content plan. Which is a weird sentence to type and feels a bit incongruous with what is, ultimately, a floaty blog about floaty dresses. And yet….
And yet, I'm currently at a milestone point in my life (hello big 3-0) and, call it a third life crisis if you will, but I'm thinking about the things I do, the ways that I spend my time, and the way that I want to spend my time, and making changes when things don't look like they're quite the right fit any more. Sewing is a big part of how I spend my time, and I want writing about sewing to be something that is considered as a part of that time, not something that's incidental. It's about shifting the priorities and the order of things, altering the focus and looking at writing here as a form of making that is as important as the stitches that hold the fabric together. In doing so, I'm hoping it will also make me value the act of sewing all the more and build richer stories to share.
Which is all a bit of a rambley way to say that you can expect to see a fair bit more blogging going on round here. I hope you'll stick around.
x