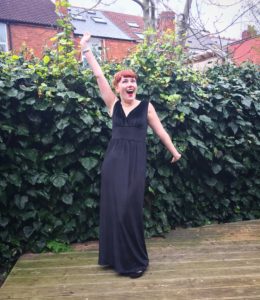 Over the last few weeks, there's been a lot of excitement around the Dressmaker's Ball, an event that's being hosted by Crafty Sew & So in Leicester on 12 May. Over at the Simple Sew blog team this excitement has culminated in a month of party dresses made from Simple Sew patterns.
When it was time for me to pick a pattern, I knew I wanted something that could be turned quite easily from a day to day staple into something that shouted red carpet (although not literally, of course!) and I think I found it.
A sleeveless full length dress with a cross front bodice and centre front yoke.
Is it blue?
No
What's the pattern?
The Simple Sew Lucille dress with a hack to make it into a full length maxi dress and an additional hack to make it suitable for stretch fabrics (the original pattern is for wovens).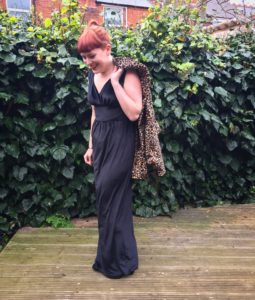 What's the fabric and where's it from?
The fabric is the most silky smooth velvet that I found on Sew Essential's website (and as a side note, they were super fast at getting it out to me!).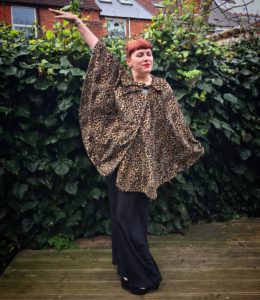 What was good about making this?
Working with velvet was a challenge, but after reading some tutorials (including this super helpful one from the Colette blog) it was actually really easy. I made the pieces full width, cut through a single layer of fabric at a time and used tissue paper to stop the fabric slipping. It worked really well and made me feel pretty triumphant that I'd had success with a fabric usually considered tricky. I was also pleased with the hack to make the pattern ready for wovens; it took hardly any effort but made for a much easier life (goodbye inserting a zip with velvet!).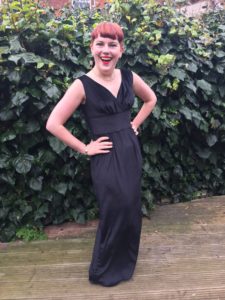 What was bad about making this?
The main issue was definitely at the toile stage. I had to do two toiles to get the bodice to fit and four toiles to draft a skirt that was full length, fitted across the waist and hips but not so tight I couldn't move. It got pretty frustrating the more toiles I made, and, in the end, I went with a very simple gathered skirt, however I think the end effect was closest to what I wanted out of all of the options I tried.
All in all, I'm pretty pleased with how the dress turned out, now I just need to get my ticket and get to the ball!
x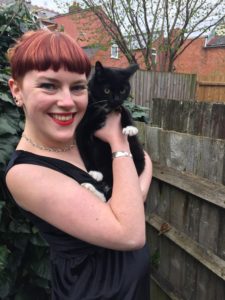 Pickle is party ready too in her black tuxedo!
Disclaimer: whilst the Lucille pattern was provided by Simple Sew Patterns and the fabric generously provided by Sew Essentials, I received no form of payment for this blog post and the views expressed are my own.