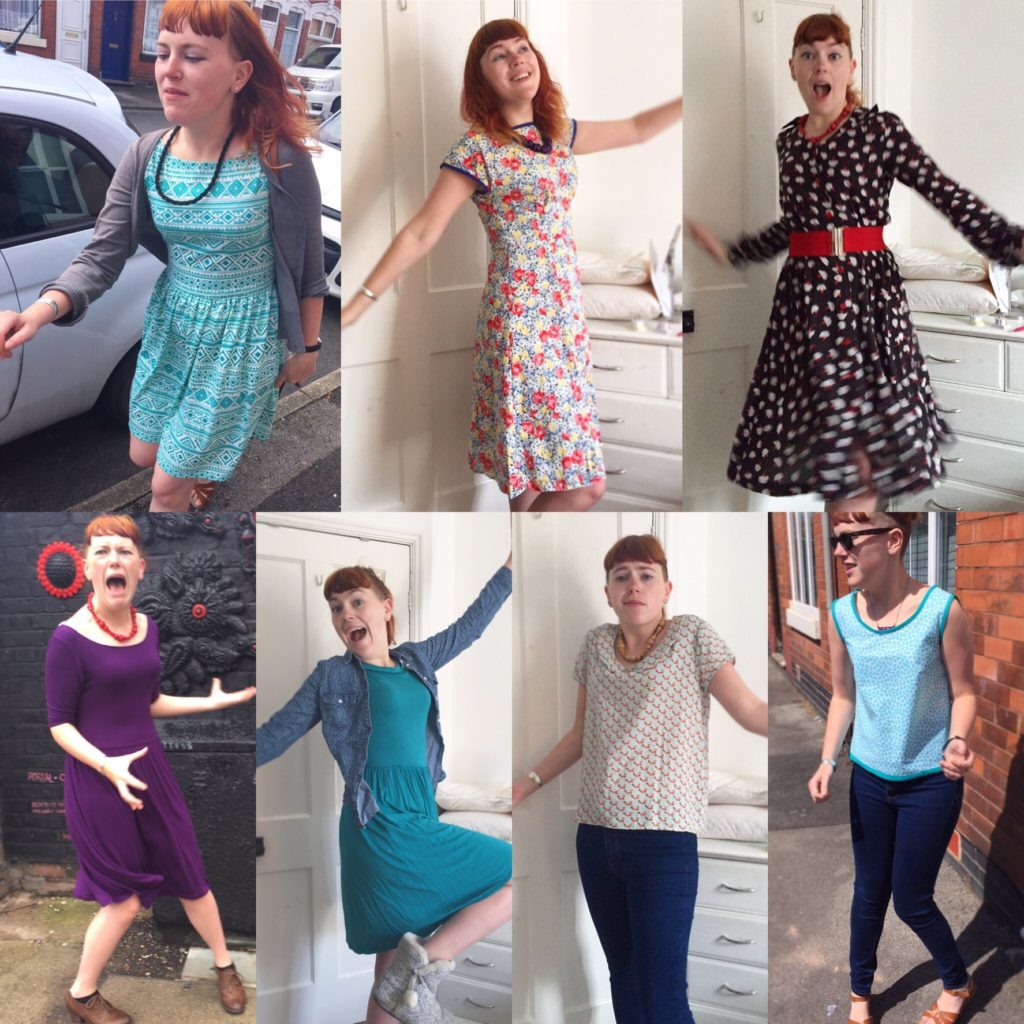 So another week of May has gone by, and with it another seven days of me made clothes.  What's been interesting this week is that I've started to get towards the end of my handmade wardrobe. This has got me feeling slightly panicky; should I make more things to keep on having something new to show everyday? Should I wear some of the things I have that I don't really want to wear but would mean I could avoid repetition that bit longer? Is repetition even a bad thing? Normally I wear an item two or three times over the course of a fortnight and no one cares, but then, normally I'm. not sharing the outfit I wear every day..
I'm not really looking for answers, but it has been thought provoking. It's also made me realise I spend a lot of time wearing dresses usually, so my fondness for making them is actually a good thing rather than a total vanity project.
At any rate, this continues to be a fun way to explore my wardrobe, and I'm intrigued to see what weeks three and four will throw up (not least because I may have gone fabric shopping yesterday….).
This week's me mades are:
Sunday – Aztec print Colette moneta
Monday – contracts bias By Hand London Anna dress
Tuesday – Floral Sewaholic Nicola shirt dress
Wednesady – purple moneta
Thursday – turquoise moneta (I really like that pattern…)
Friday – tiny foxes tshirt (Grainline scout tee)
Saturday – tiny elephants top (modified sorbetto by Colette)
X