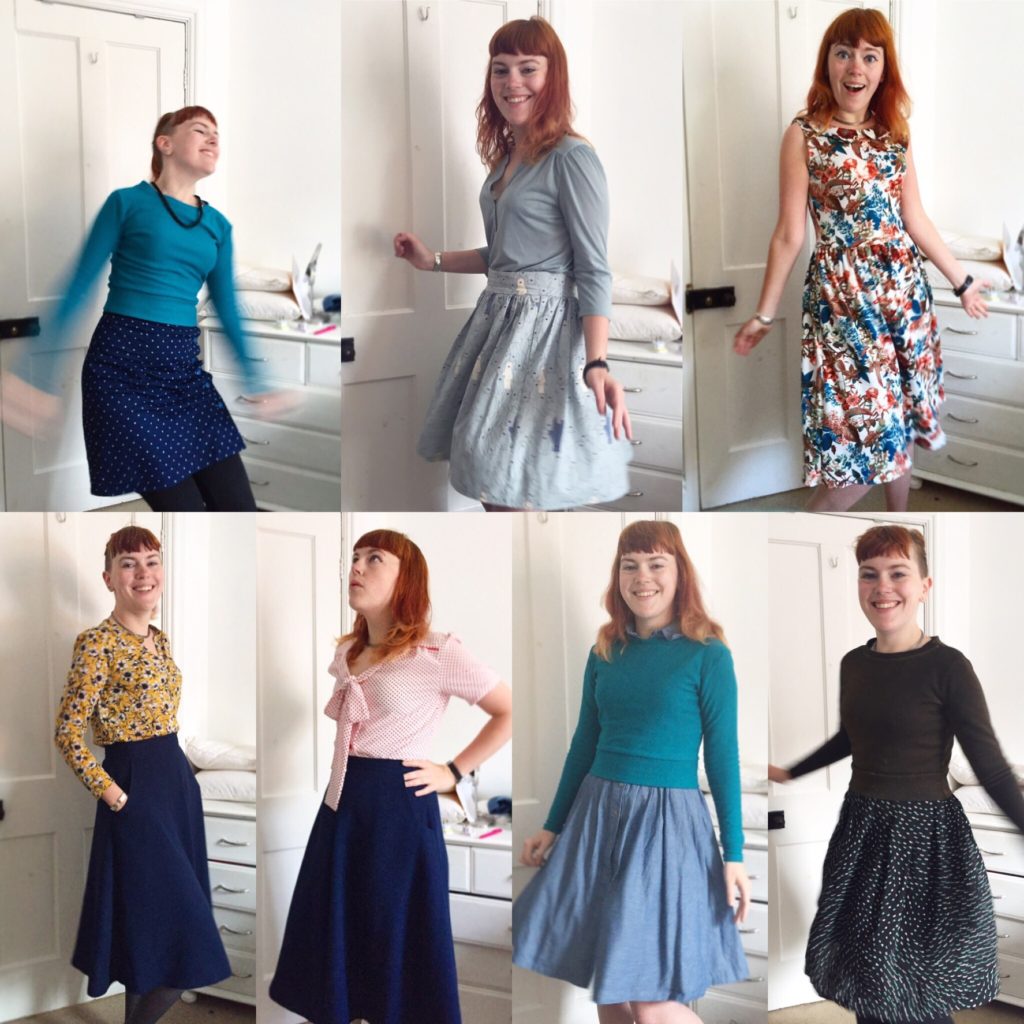 Three weeks down! When I set out on Me Made May, I wondered how long I could go without repeats (and I don't just mean my expression…). Turns out the answer was 20 days (if we ignore the repeated skirt on day 19!) and even then on Saturday I pulled out my sparkly Astoria and had another different item to add to the mix.
This week has also tested my thinking about what I wear. For me, Me Made May was about wearing something handmade every day, but wasn't necessarily about wearing something different every day for a month. Whilst I've still got a couple of items that I've not yet worn as part of Me Made May, if I'm honest, I don't think I will. Some of them is due to their status as "dressing up" items (looking at you unicorn dress and leopard print cape) whilst for others, as I made them when I first started sewing, I'm aware of the fit (or lack thereof!) compared to what I now make and wear regularly.
What this also means is that for the last week (and a bit) of May I'll be repeating (with the exception of a sneaky new make or two….) but seeing if I can style my outfits differently, rather than continuing to wear "new" items each day.
Here's hoping I make it to the end!
x