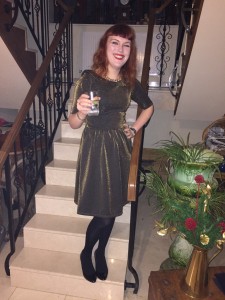 It's taken a while. but finally, with this post, I'm up to date on my pre-Christmas sewing, and it will come as no surprise that when I decided I wanted to sew a dress for New Year's Eve I decided to combine two of my favourite things; shiny things and swooshy dresses!
What is it?
A Moneta jersey dress with three quarter sleeves and the peter pan collar hack
Is it blue?
No
What's the pattern?
Moneta by Colette (definitely becoming a favourite, especially now I've got a peter pan hack!)
Where's the fabric from?
One of the shops in Walthamstow. The man who sold it to me was a fabulous geezer and as I said in the Astoria post, everything in there was £5 a metre or less!
What was good about making this?
As ever with Moneta, it came together quickly and easily, and it was good to try out a collar hack. I was still pleased with the gold topstitching I trialled on the Astoria, but, most importantly I got to use my overlocker!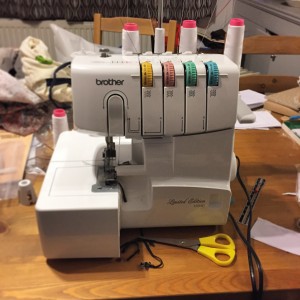 What was bad about making this?
Having to wait so long to use the overlocker. Seriously, it arrived here mid December, but due to Christmas rules, I wasn't allowed to get it out of the box until I came back from my parents' house. Pretty testing times. I mean, look how excited I was when it arrived: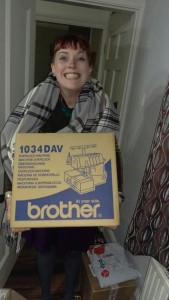 Would you make it again?
I have a feeling that yes, this won't be the last time a Moneta appears on this blog!
One final photo for you all; I got the boy to take a couple to try and get the dress in its best light, but my absolute favourite photo (bar the one of the two of us being silly) was the out take!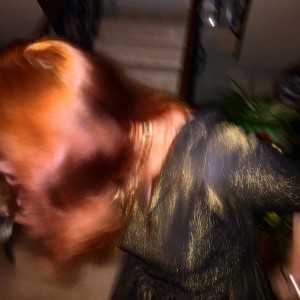 x